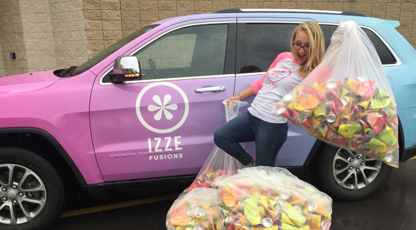 PepsiCo Brand Sampling
PepsiCo Recycling partners with PepsiCo beverage brands to ensure our packaging is recycled during sampling events. Since 2015 we have recycled at 18,000+ sampling events!
PepsiCo Recycling engages about 20 beverage brands each year in recycling at sampling events. Sampling teams have recycled millions of bottles and cans across thousands of events since 2014!
National Football League (NFL) Partnership
In 2015, PepsiCo began partnering with the NFL to support recycling at the Super Bowl. We have supported every Super Bowl since then, in addition to placing bins at the Pro Bowl, NFL Draft, and NFL Kickoff events.
Since 2015:
Attended 25+ NFL Events

9 Million+ containers recycled

2,000+ bins placed at NFL events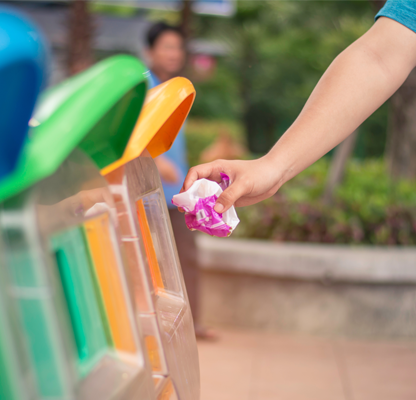 How To Recycle At Your Event
The PepsiCo Recycling program needs your help to make sure that you can recycle at every event you organize. Recycling at your event keeps bottles and cans out of landfills and shows others that we care about the environment.
Follow these 6 easy steps to recycle at your event:
Connect with the event organizer early (3-5 weeks in advance) to determine if a recycling solution is needed or if an existing recycling program can be leveraged.

Order recycling bins and clear bags if needed.

Communicate your recycling plan to event staff and volunteers prior to the event and on the day of the event.

Place bins in high traffic areas next to trash cans.

Recycle your full bags of recyclables and make sure they are placed in a recycling dumpster on-site or stored in a marked place to be picked up by a recycling company. Clear bags will show the recyclables.

Count the number of bags that have been recycled and report your progress to PepsiCo Recycling.